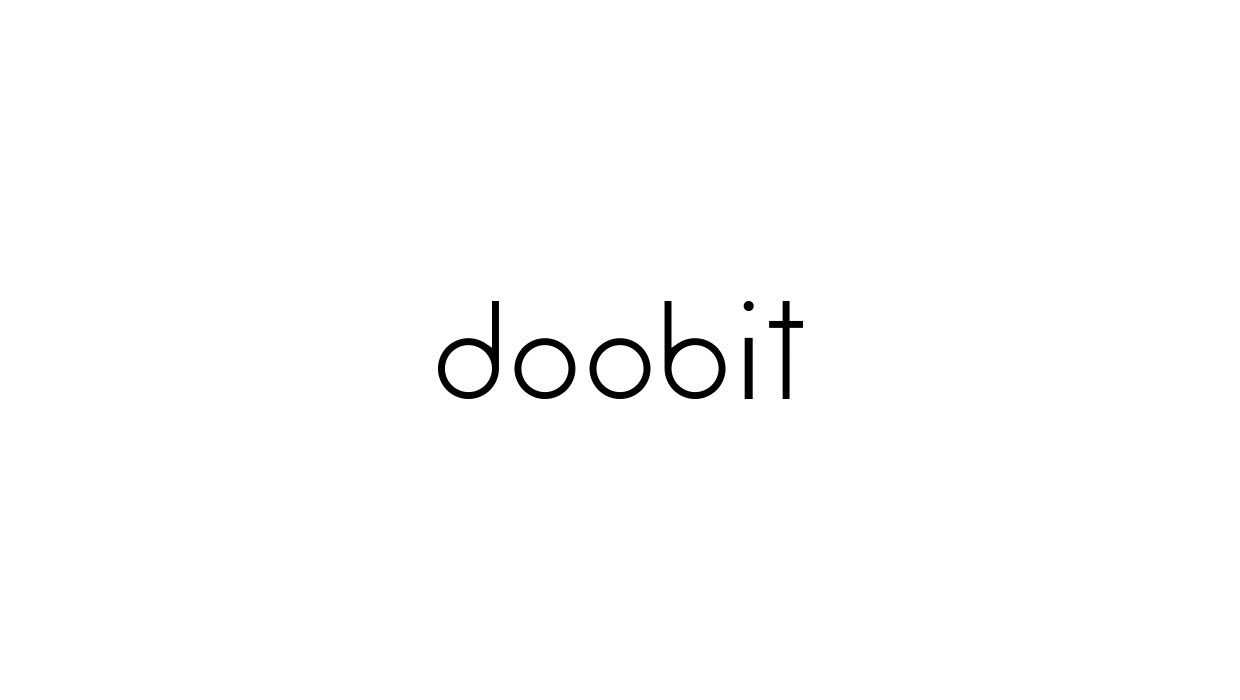 MWC Barcelona 4YFN Best5 2017
Doobit's brand identity embodies 'circles'. The four circles in Doobit's logo encompass the possibility of various Doobit series in the future.
Doobit is a healthcare device related to hygiene, but it is also a fashion item to be worn on your wrist at all times. Therefore, Doobit's various applications needed both motifs of healthcare and fashion. The mobile app, especially, which comes with the device carries out a simple function, but we intended to deliver a mysterious and futuristic feeling by allowing users to customize vibration and type of capsules.
Doobit's base of tone and manner is black and white. The modern contrary colors convey two contrary areas: hygiene and fashion. We utilized geometrically shaped props to deliver cosmic and mysterious tones, which were used as guidelines for Doobit's webpage, brochure and poster designs.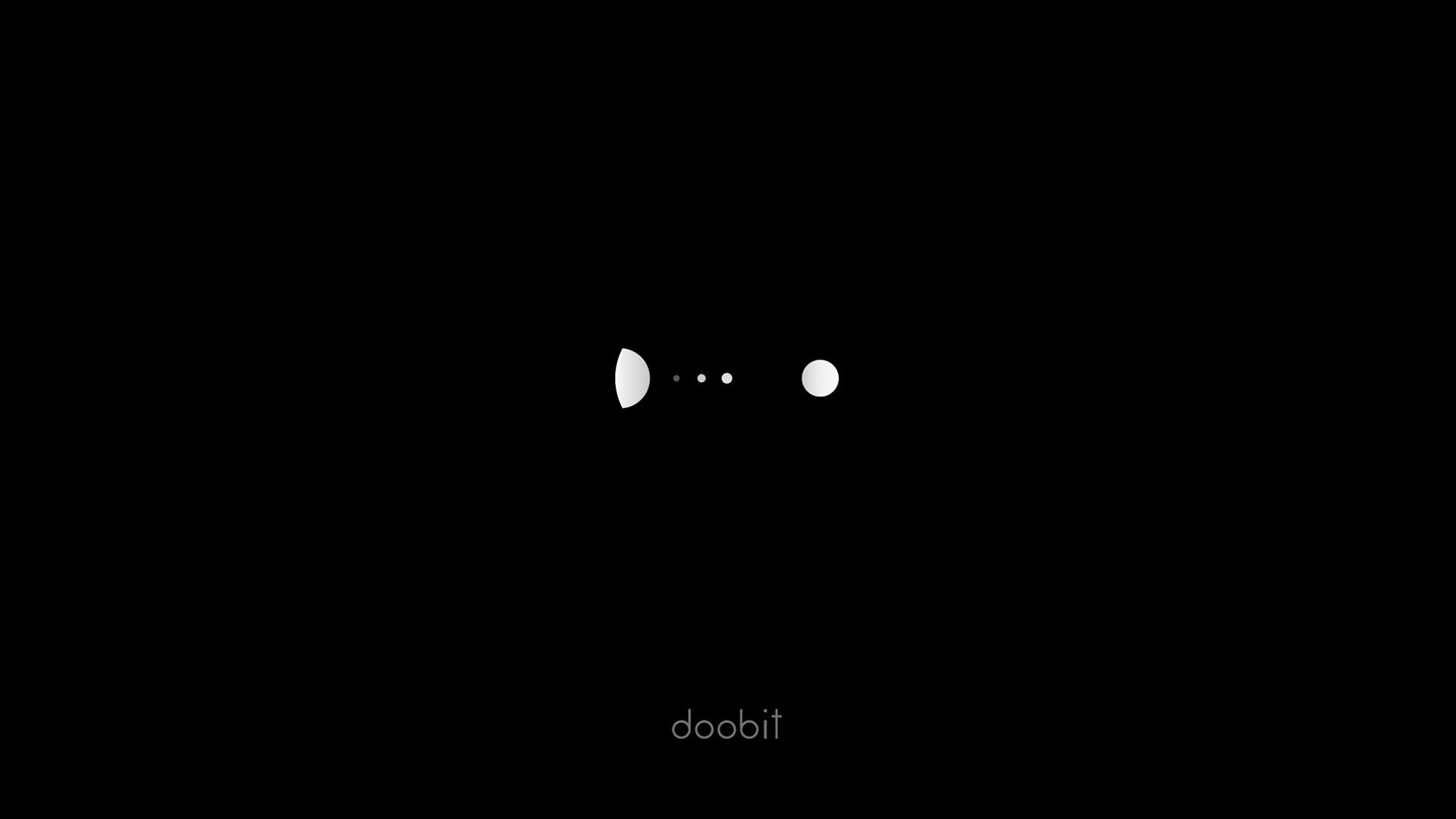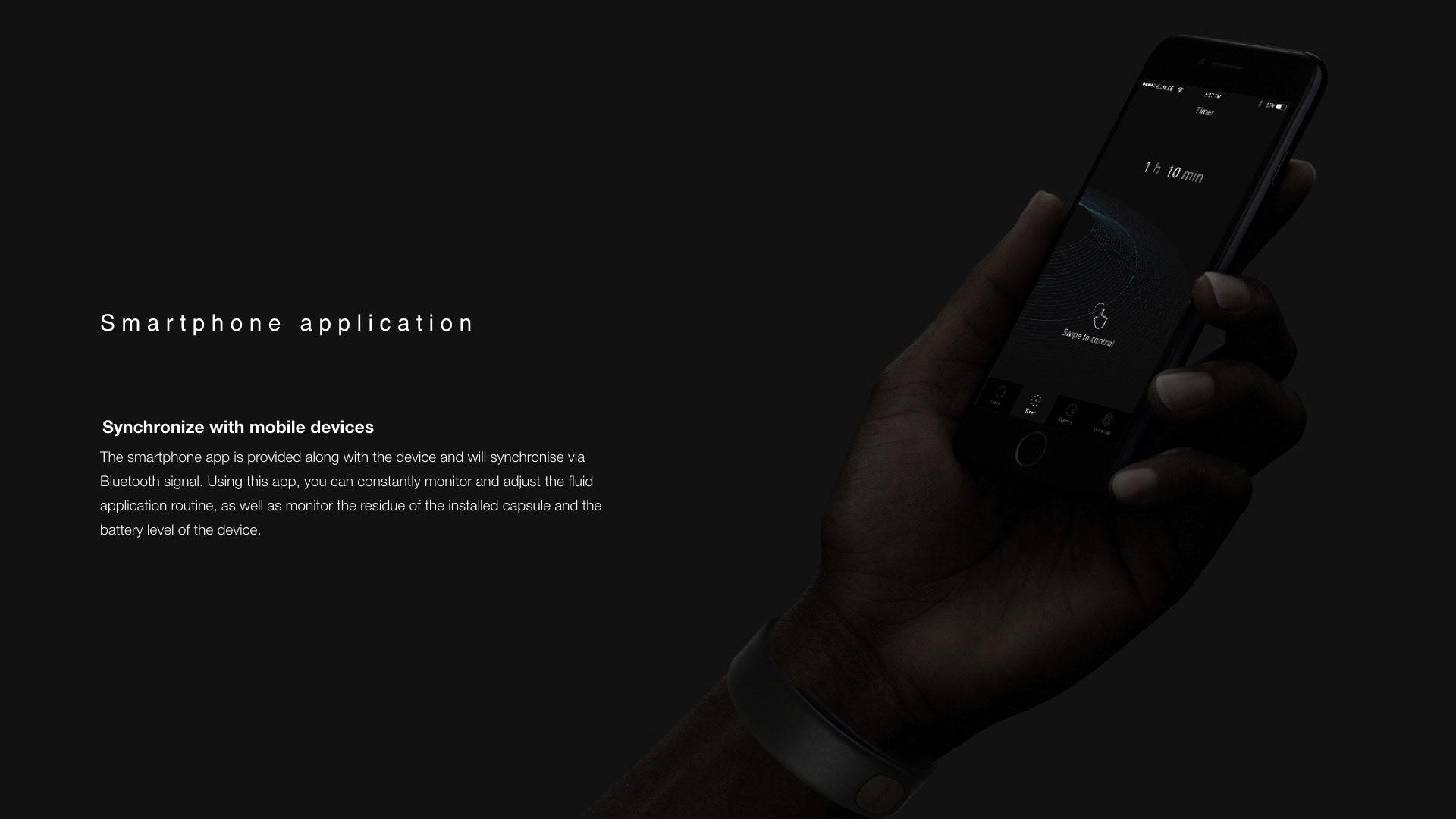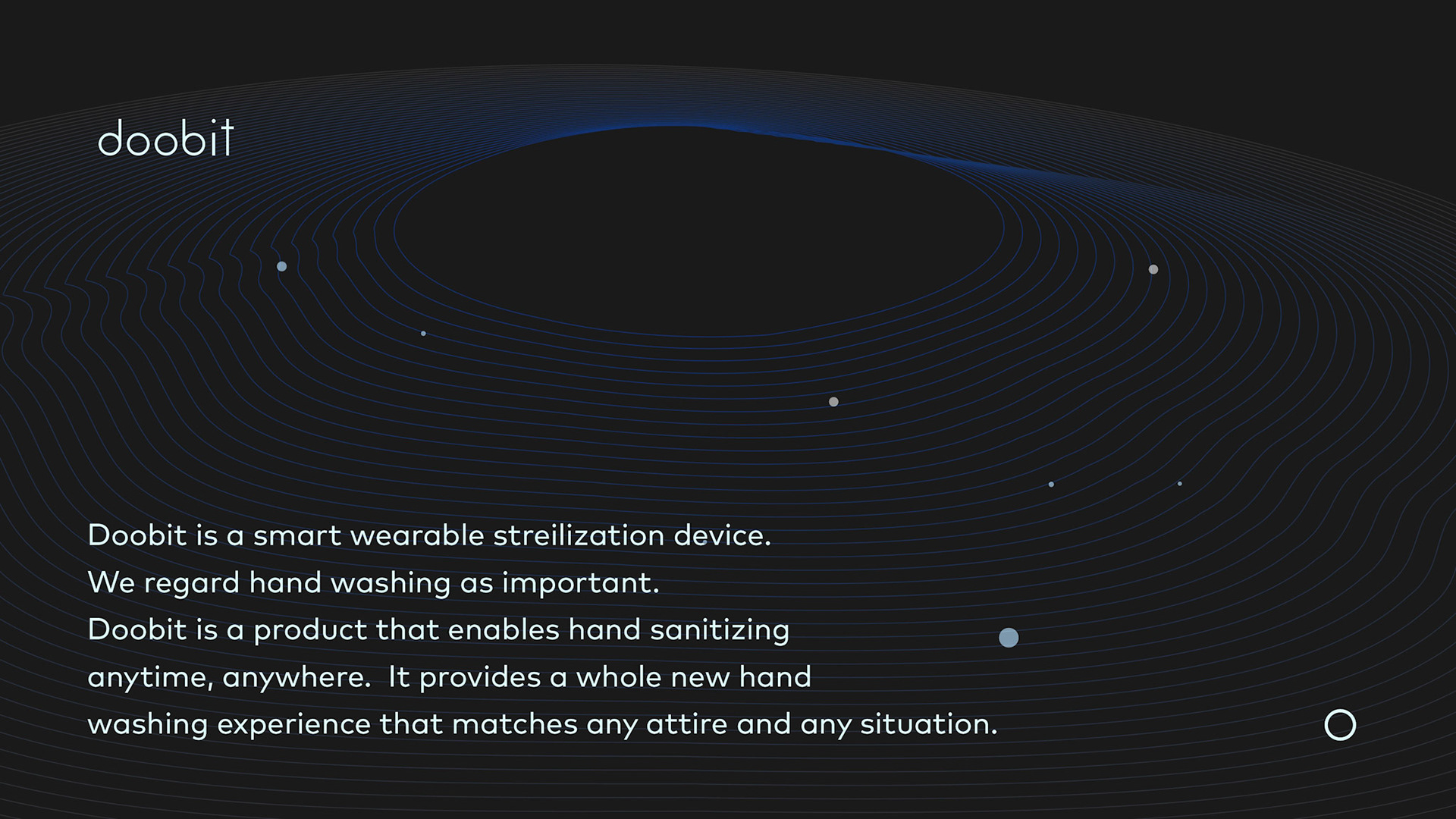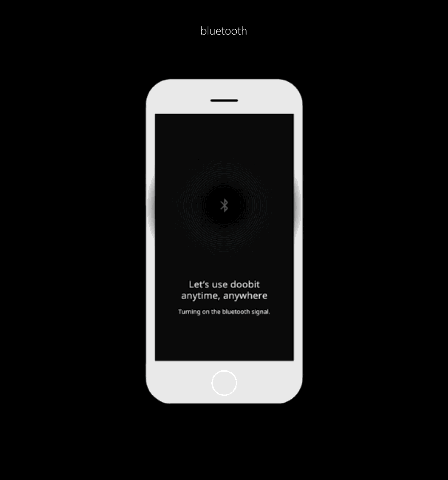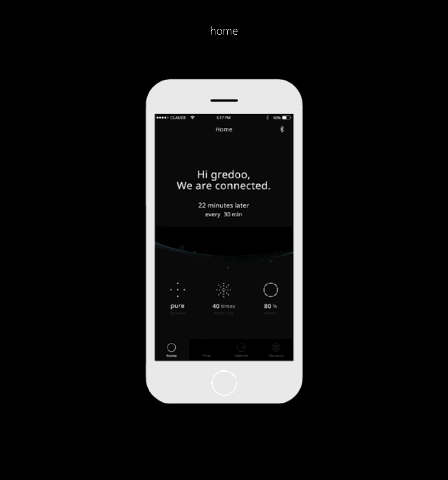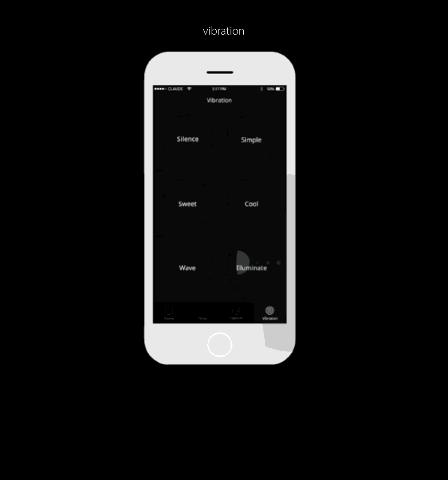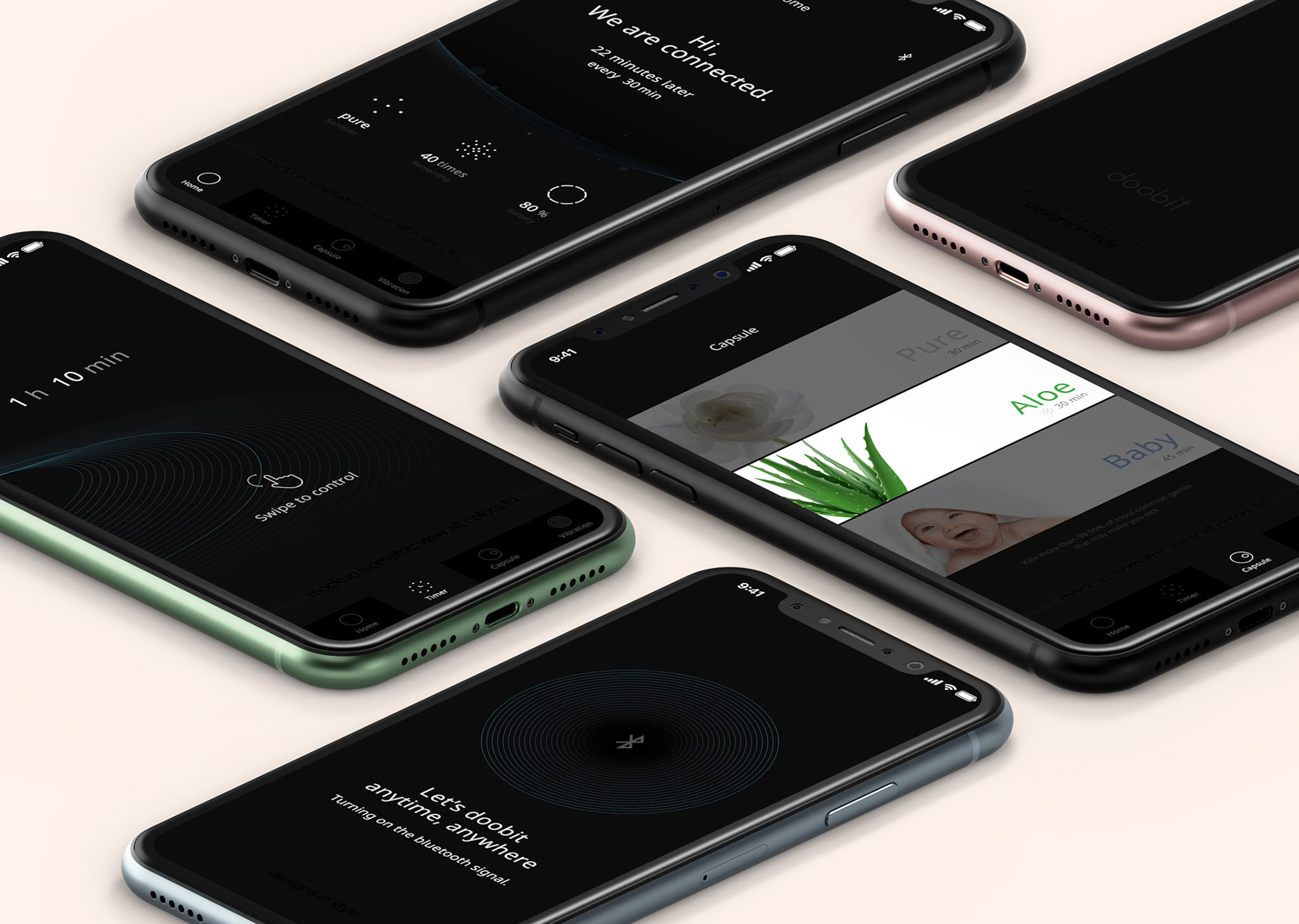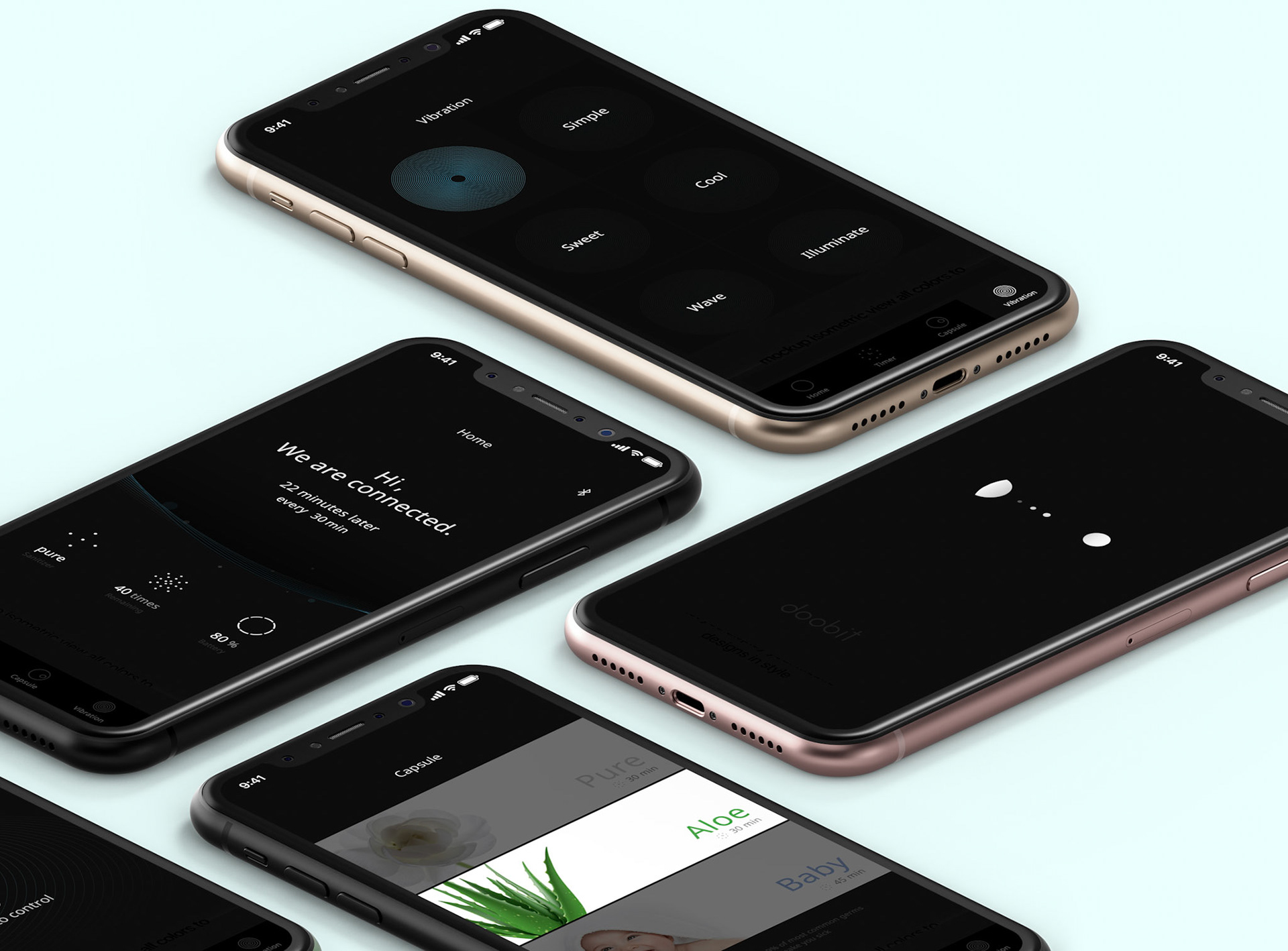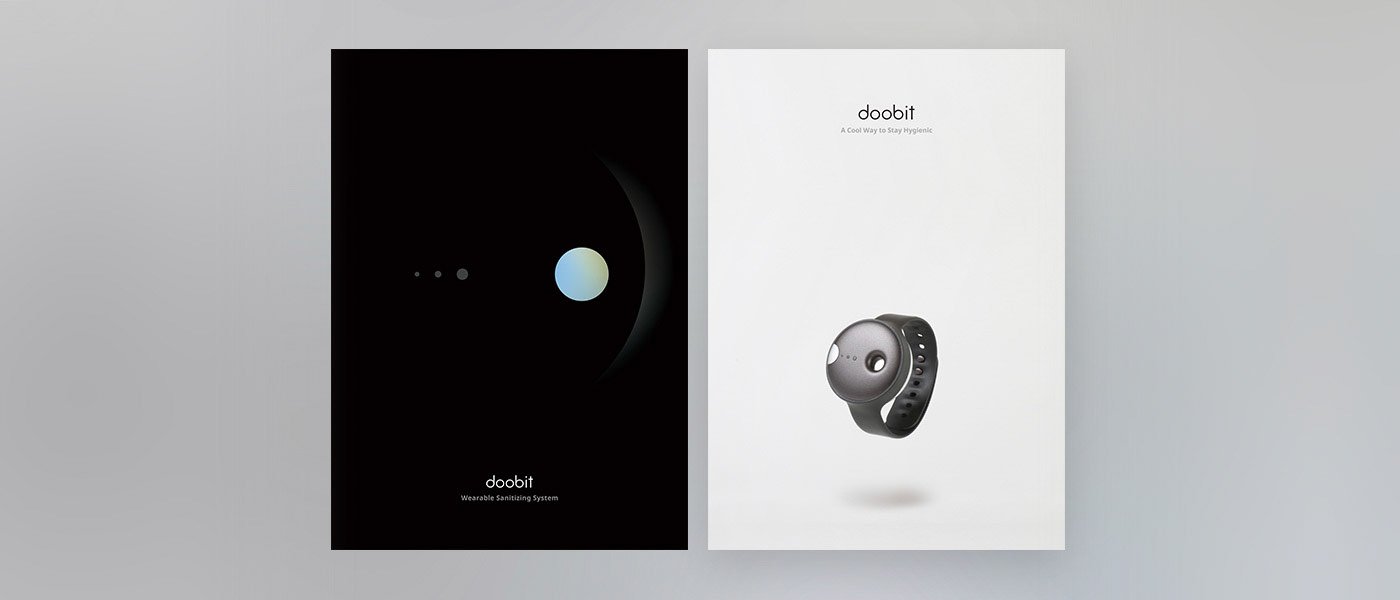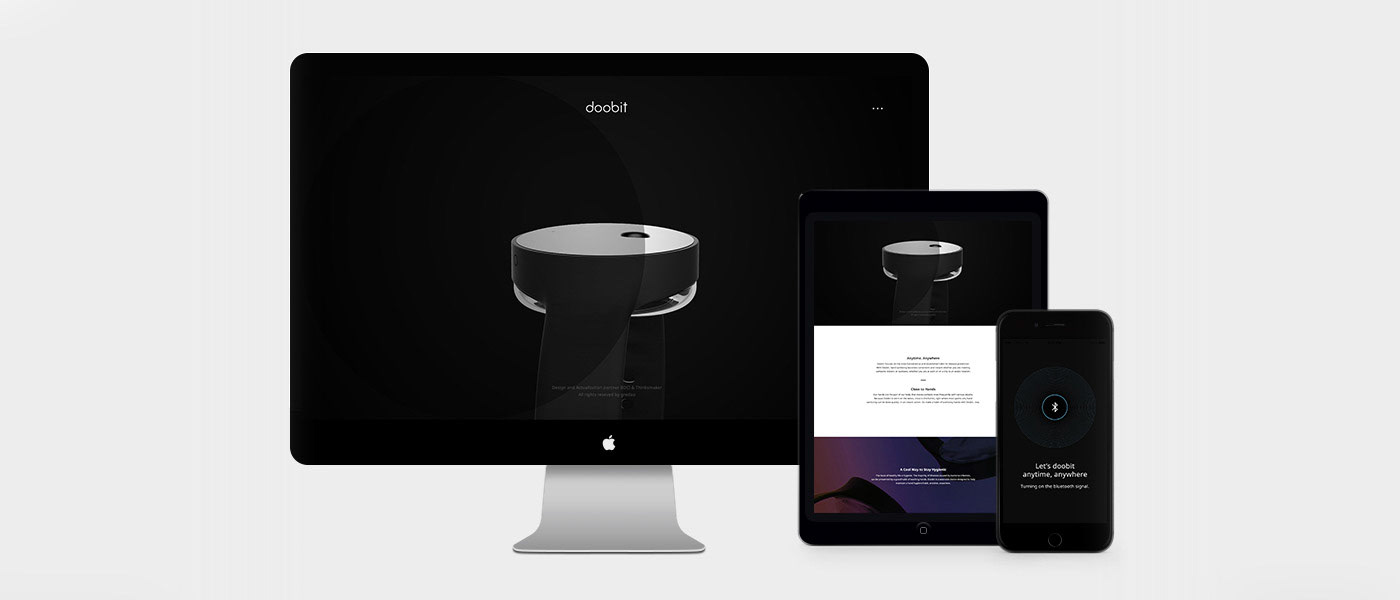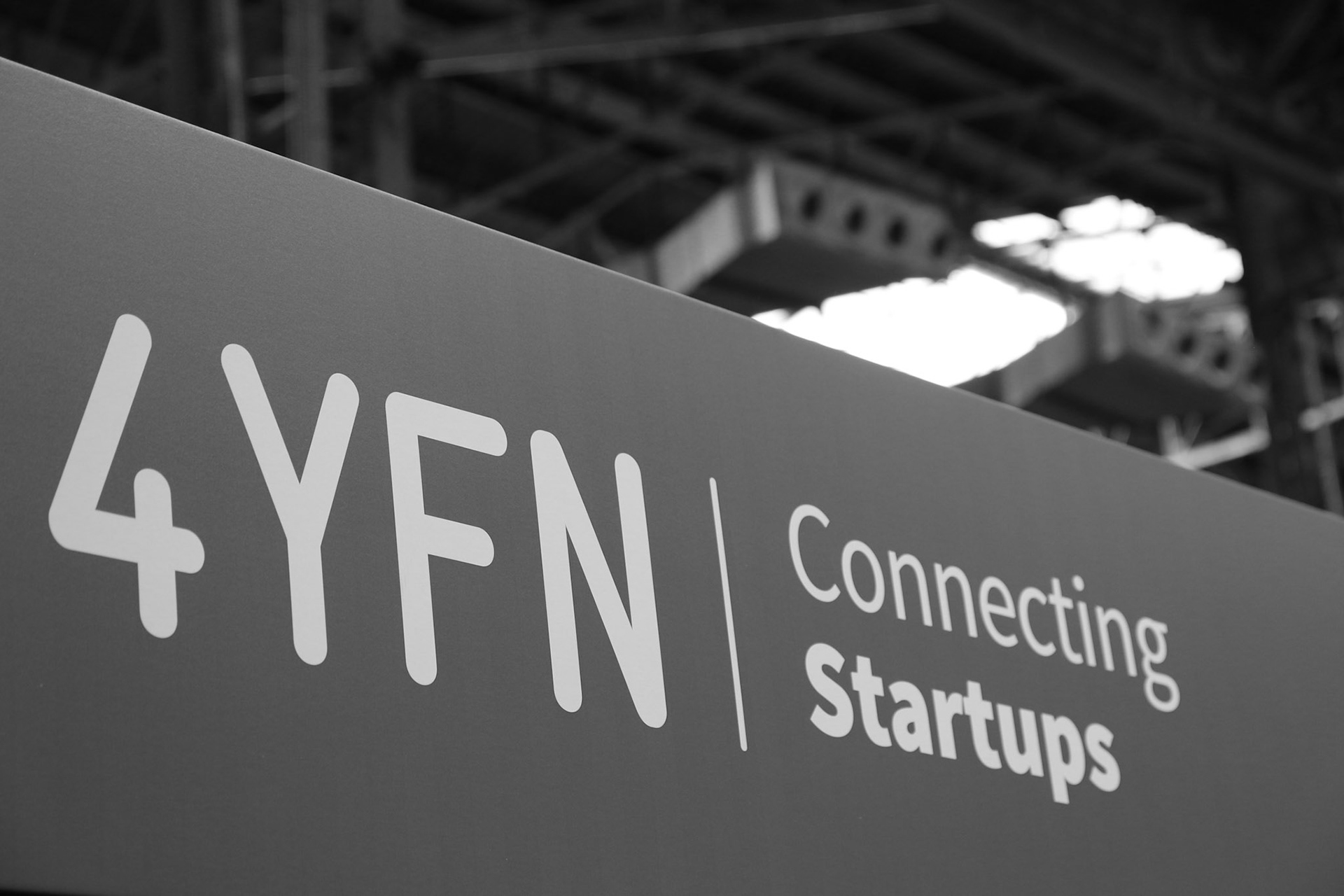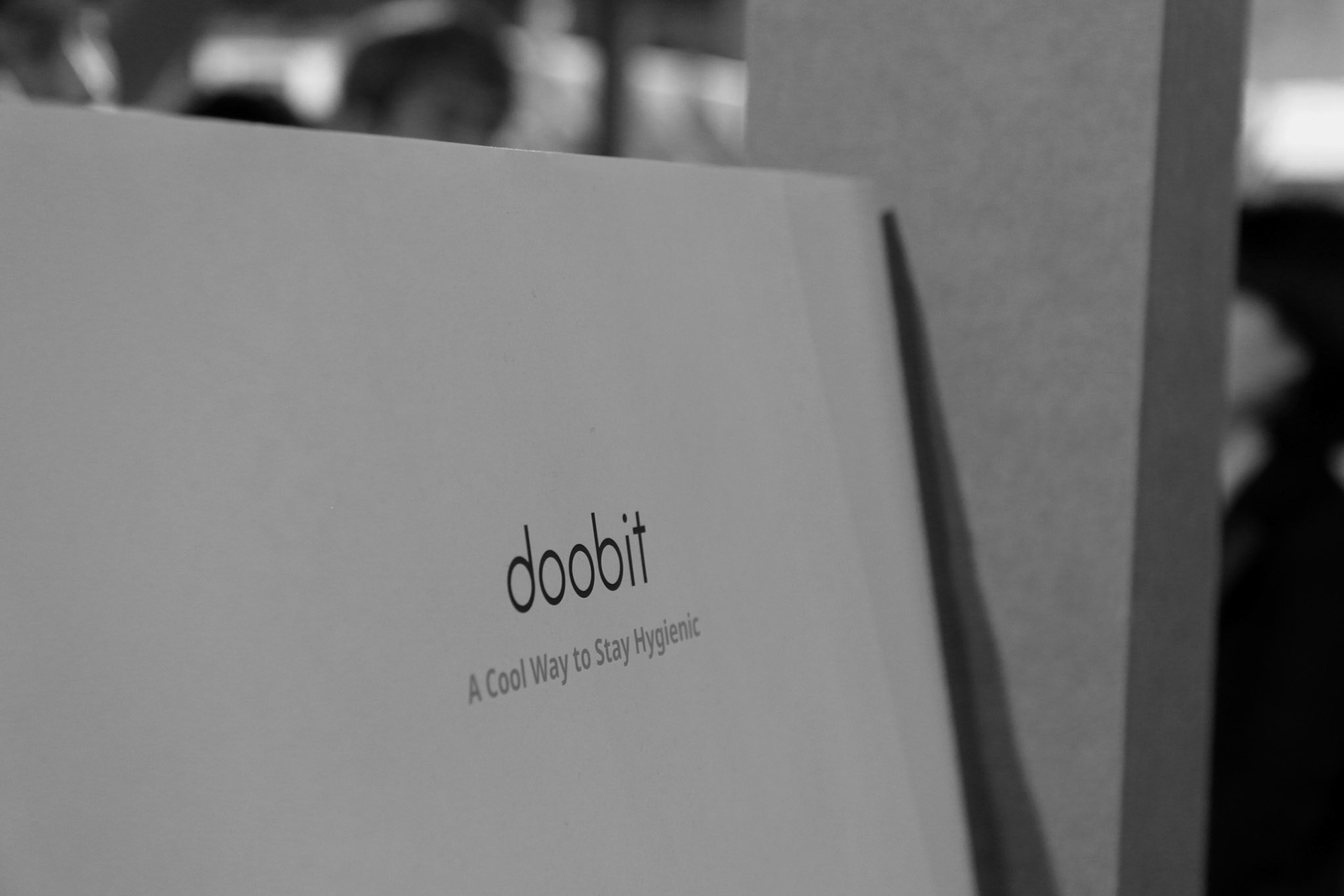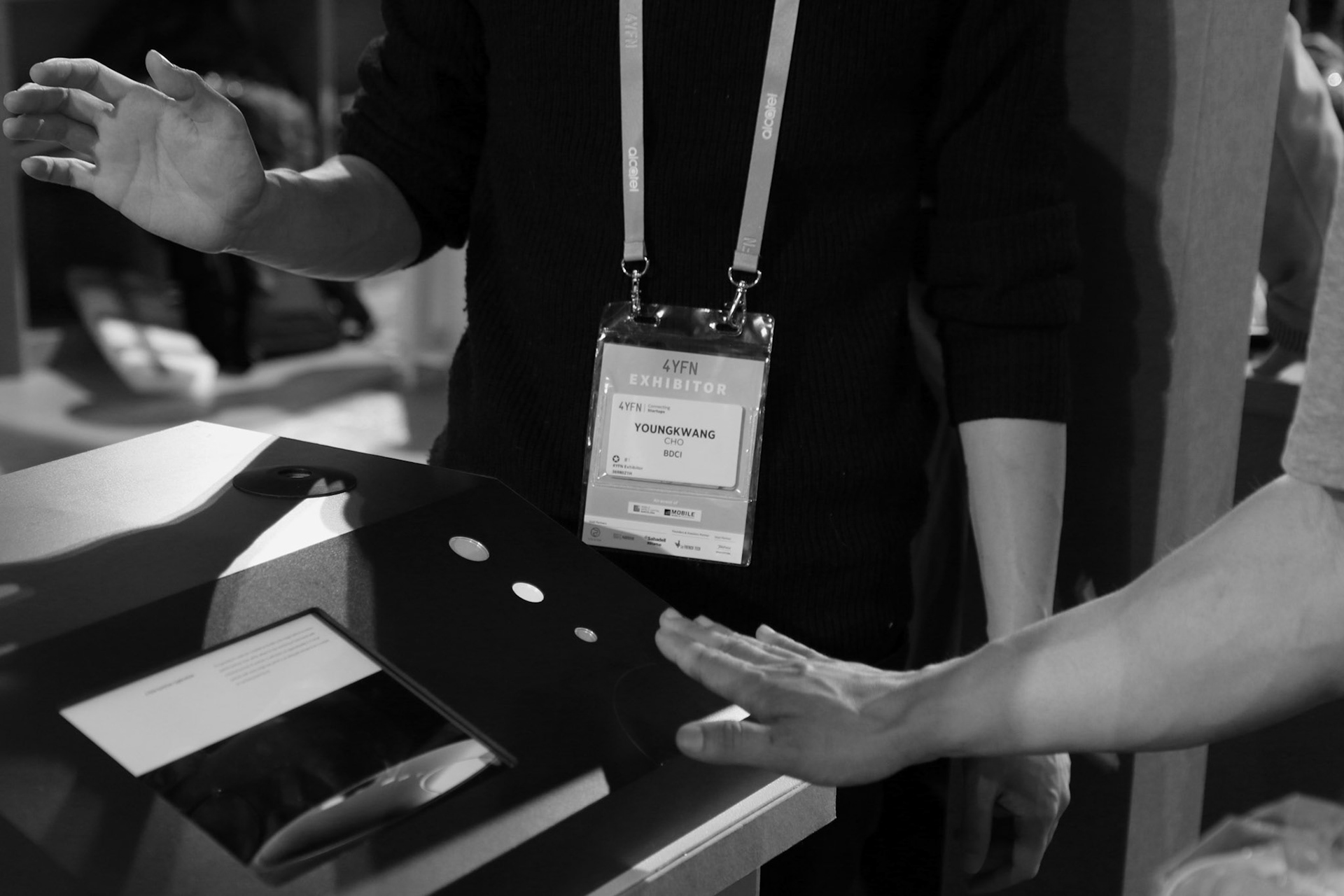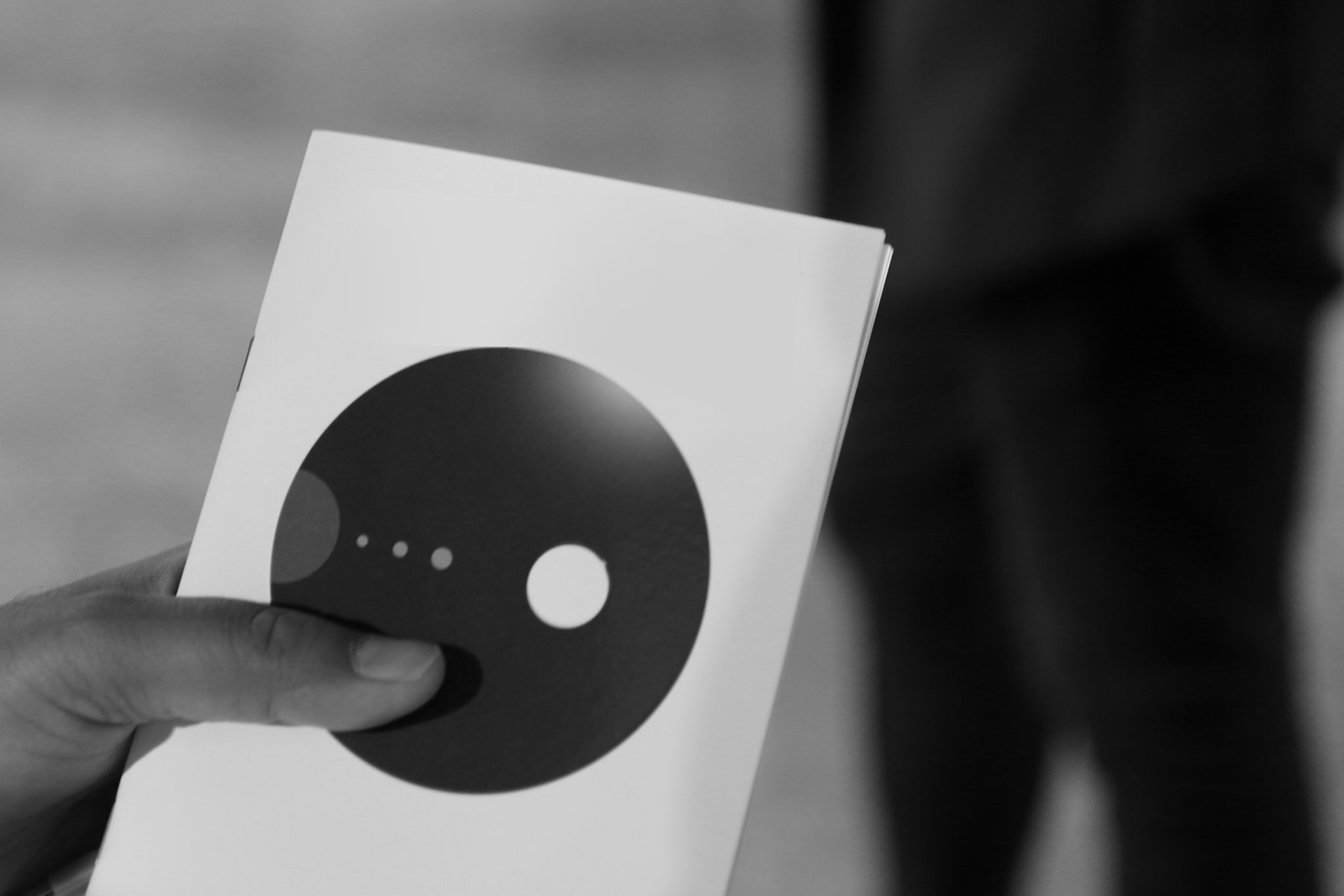 Branding | Web | App | Exhibition