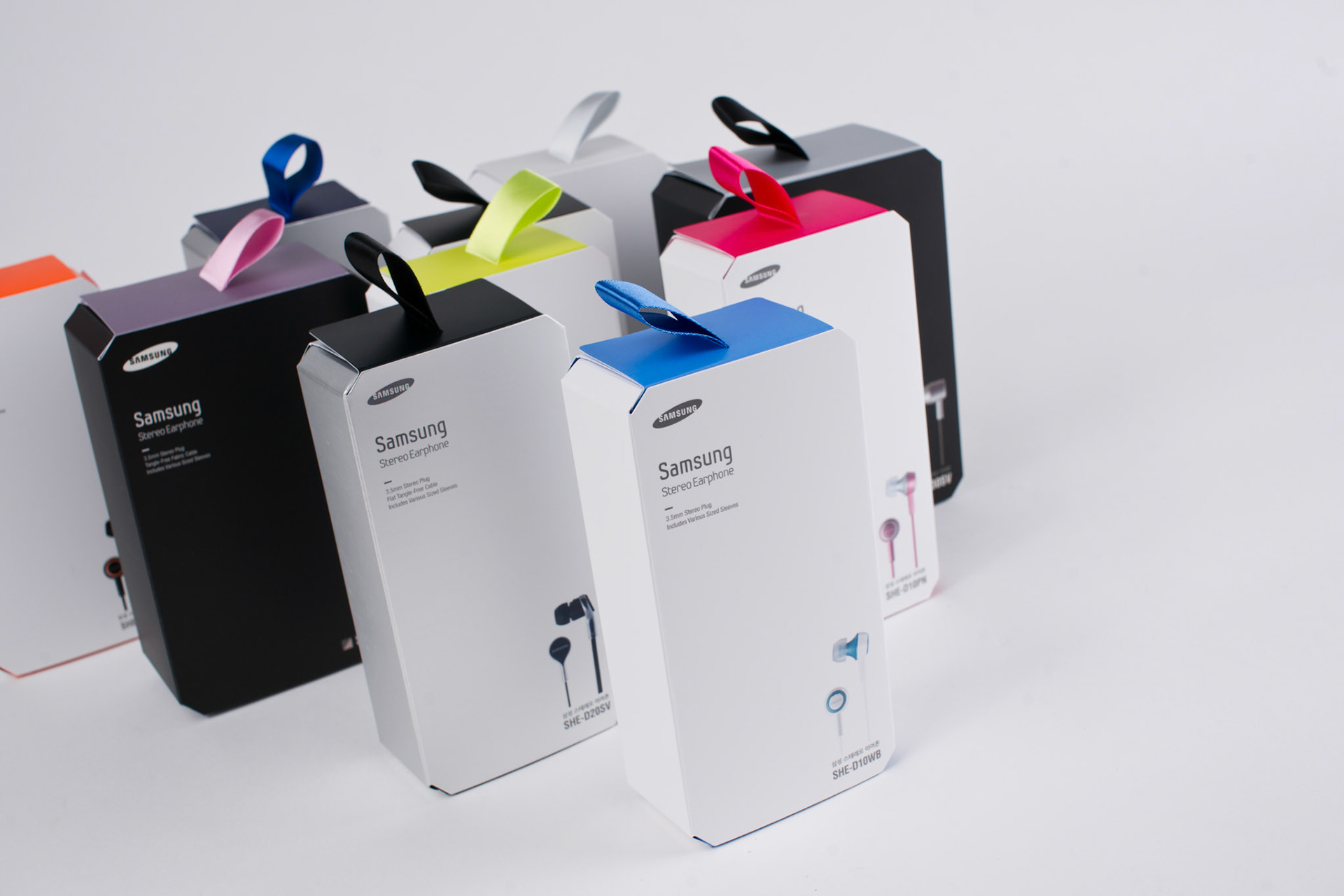 Korea Good Design Award Gold 2013
The package design is simple but fresh so it can appeal the special features when displayed in shops. The existing earphone packages of the client were always suffered from the manufacturing cost and short term planning of product, which led them lack of consistency. We decided to get rid of the rectangular box that covers all over the product and made a colorful bunch stand out the nine types of new earphones in the market.
The diamond-like look came from the corners of the rectangle box, as they are cut out for design, and also very convenient and let the delivery be effective. As the corners are not sharp anymore to overcome damages of during delivery.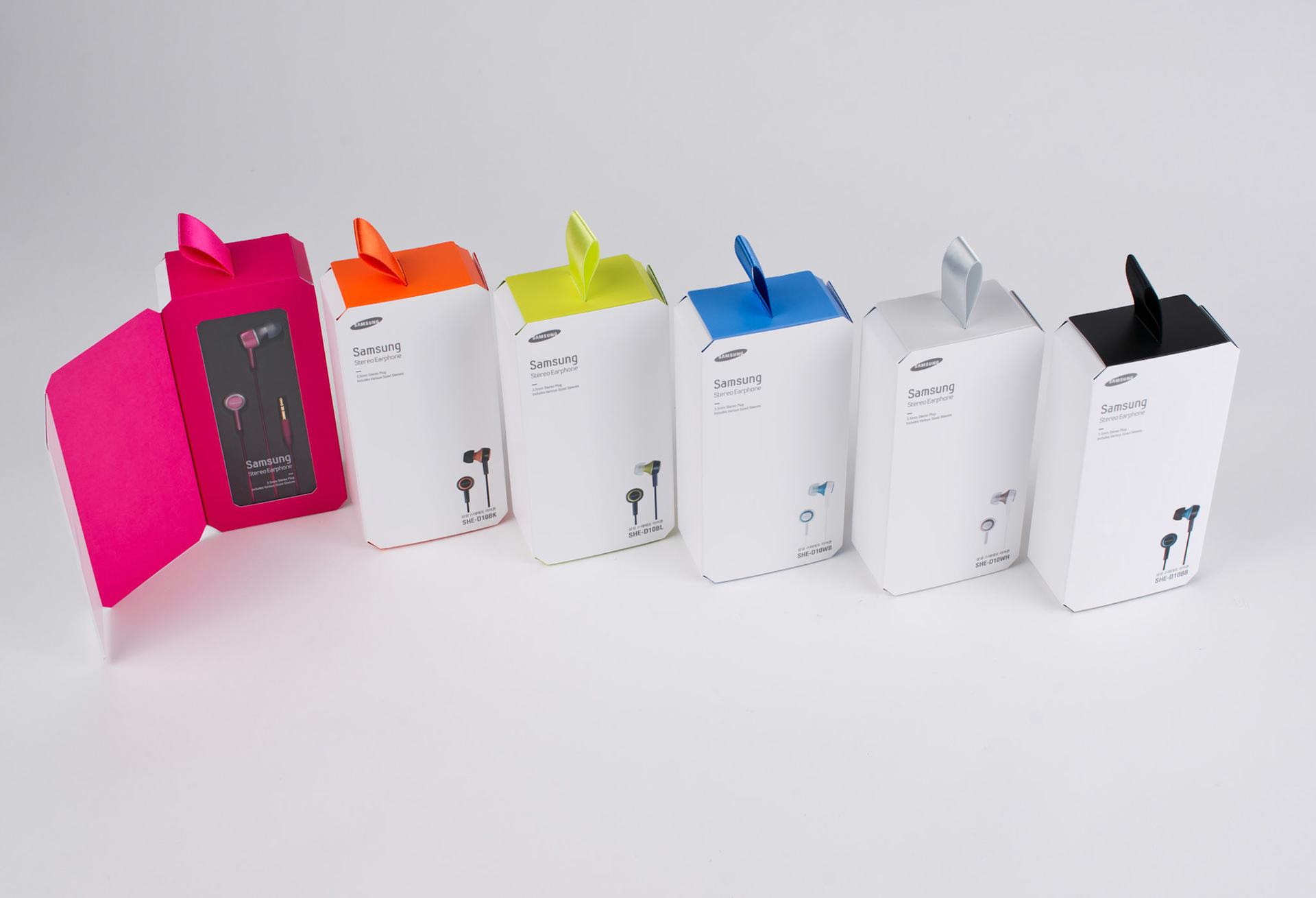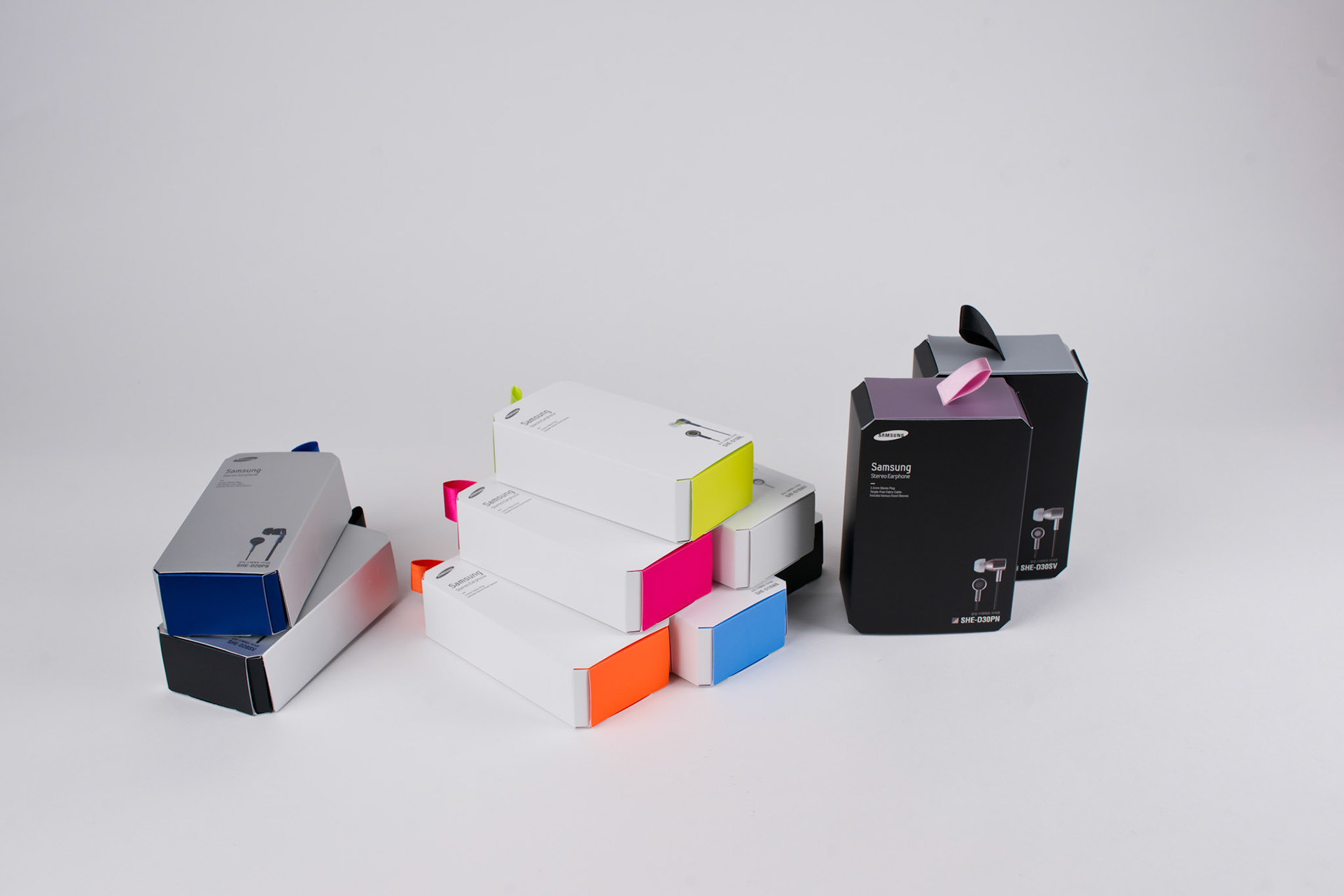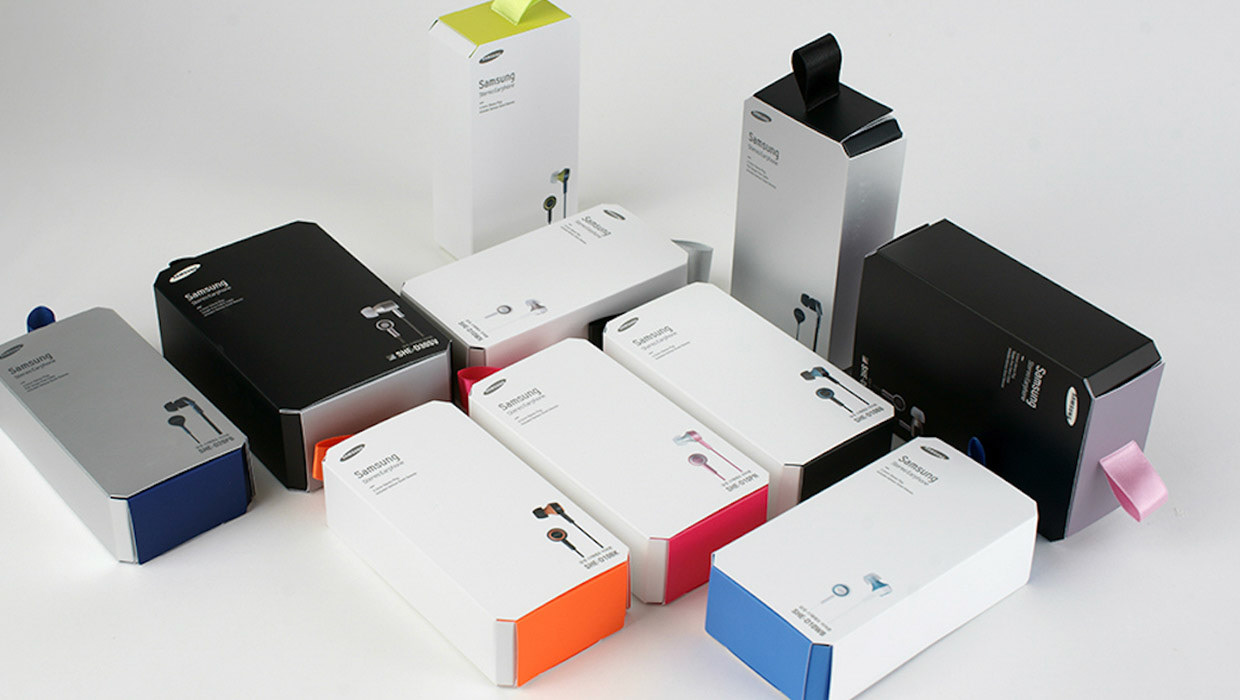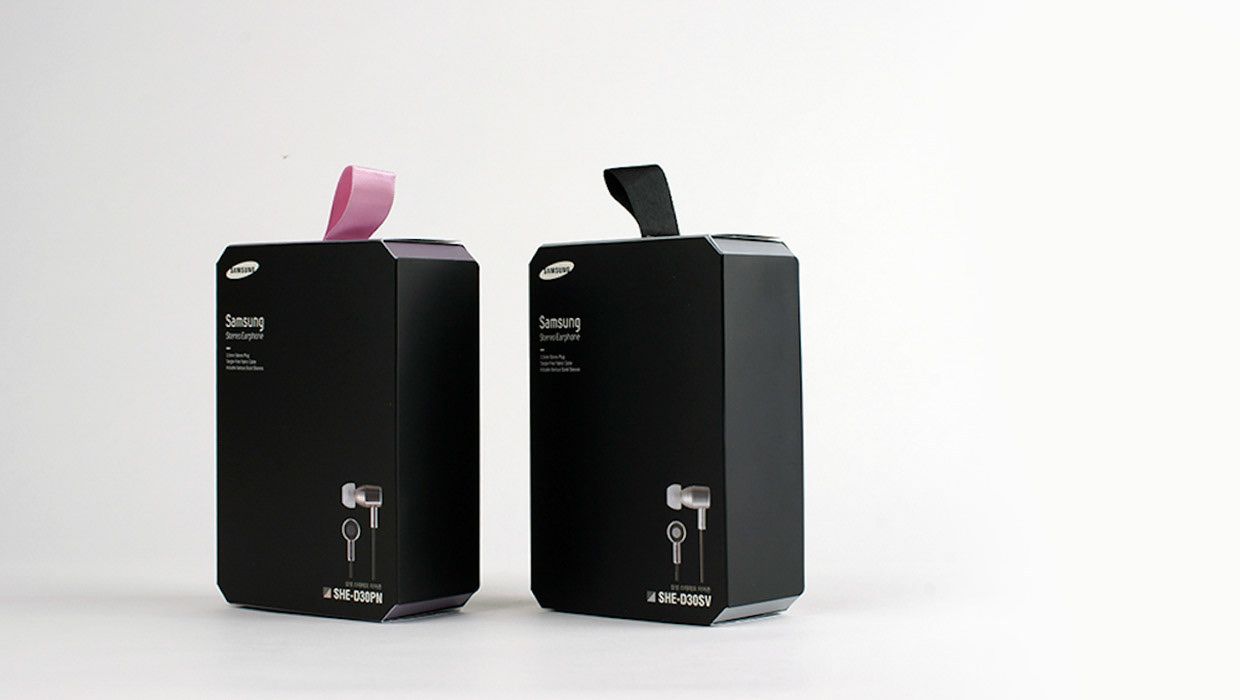 Planning | Package design | Product design | Manufacturing follow-up